Experience something new every moment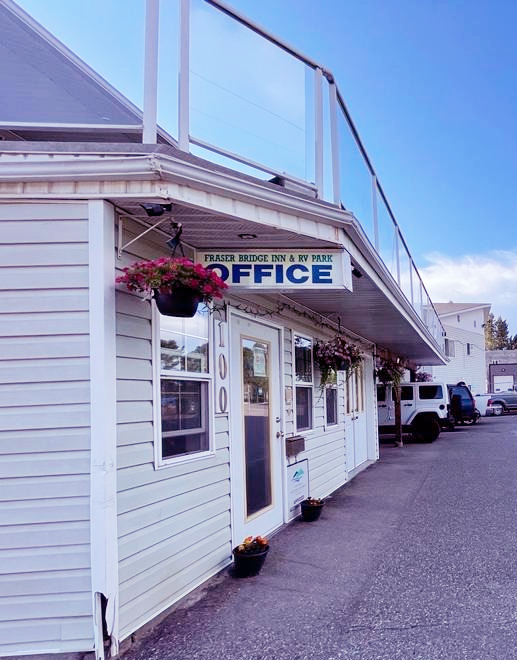 Welcome to Fraser Bridge Inn
Welcome to the Fraser Bridge Inn & RV Park. We have 28 units, a 10 space RV Park and Campground and our location is steps away from the River Front Walking Trail and the Fraser River Bridge, the longest wooden walking bridge in the world. To ensure privacy, a 15' tall cedar hedge surrounds the motel and RV park. West Park Mall is about a three minute walk away. Across the street from the mall is a 7-11 for coffee and snacks. Family Restaurants and a Neighbourhood Pub are very close by. Enjoy large suites with kitchenettes and all amenities to make your stay with us as comfortable as it can be.
RV Campground
We also have an RV campground with full hookups. Clean, easy in and out, and friendly service, minutes away from all the City's amenities. We are in the centre of it all.
Our Testimonials
Very friendly and accommodating staff. Building is generally quiet. Lots of safe off street parking.
Duncan Cumming
This is a great motel for working class industry to crash for cheap.
Stuppittyhed
Decent little place.very quiet, cozy,warm,nice people. Decently priced.only downside is being told you cannot stay at the hotel anymore because there are treeplanters coming in and apparently that trumps other paying customers from staying here.
Anna Thompson
Nice place to stay. Friendly staff. Great prices.
Kevin Kuipery